If you're looking to suspend shelves in your home, there are many options to choose from. From Right On Collection, we have many types of right angle shelves and floating shelves. They all have different applications and styles, hopefully this will help you make a decision on whats "Right On" for your home!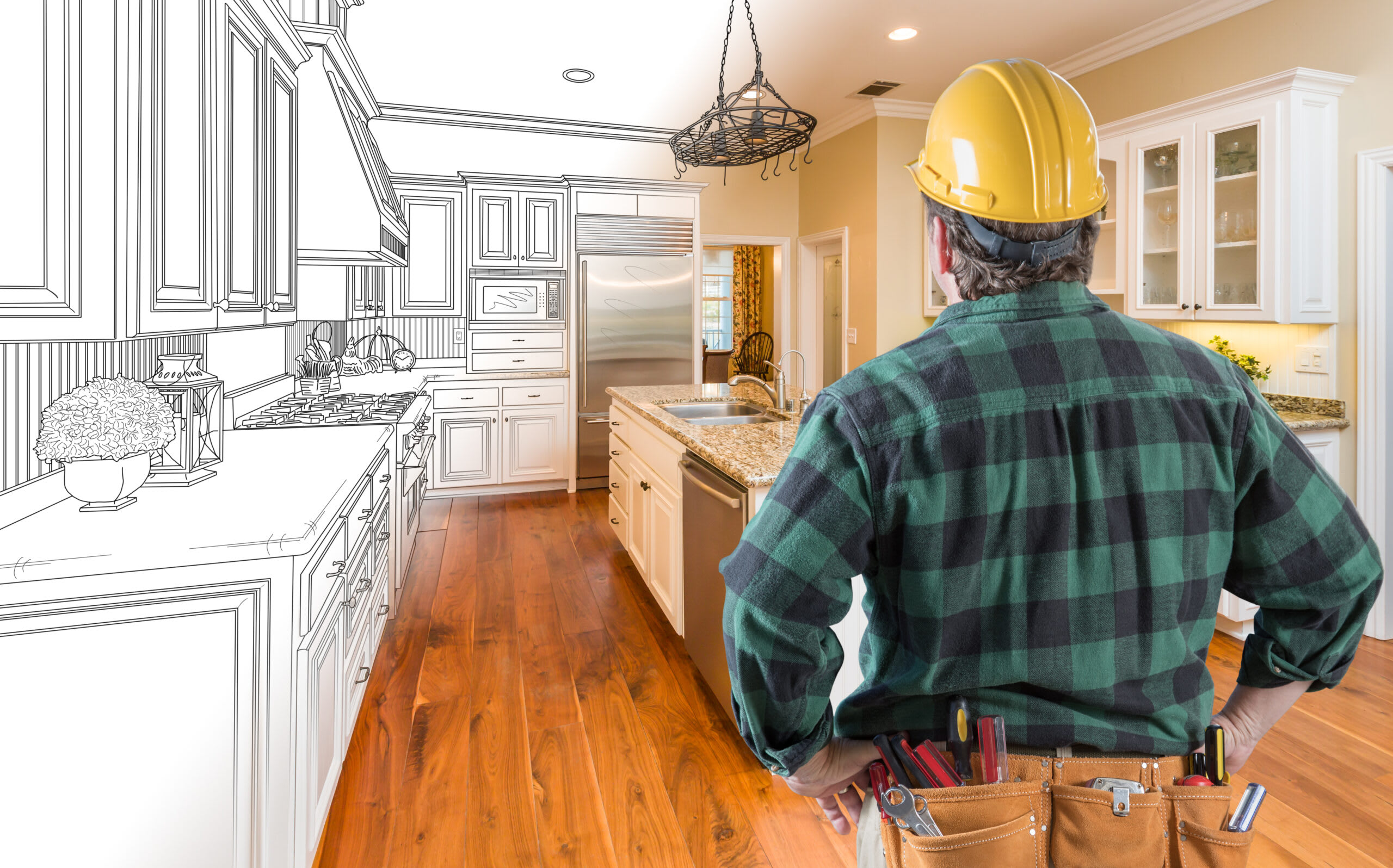 Floating Shelves
Floating shelves are a modern way of supporting a variety of different shelves. We have 2 different options. This includes a standard floating shelf bracket and a heavy duty floating shelf bracket.
What makes the shelves "floating" is the bracket isn't exposed. Our standard floating shelf bracket installs outside drywall and behind the shelf. There are metal bars that are mounting inside the shelf. When suspended, the bracket isn't exposed and is completely invisible.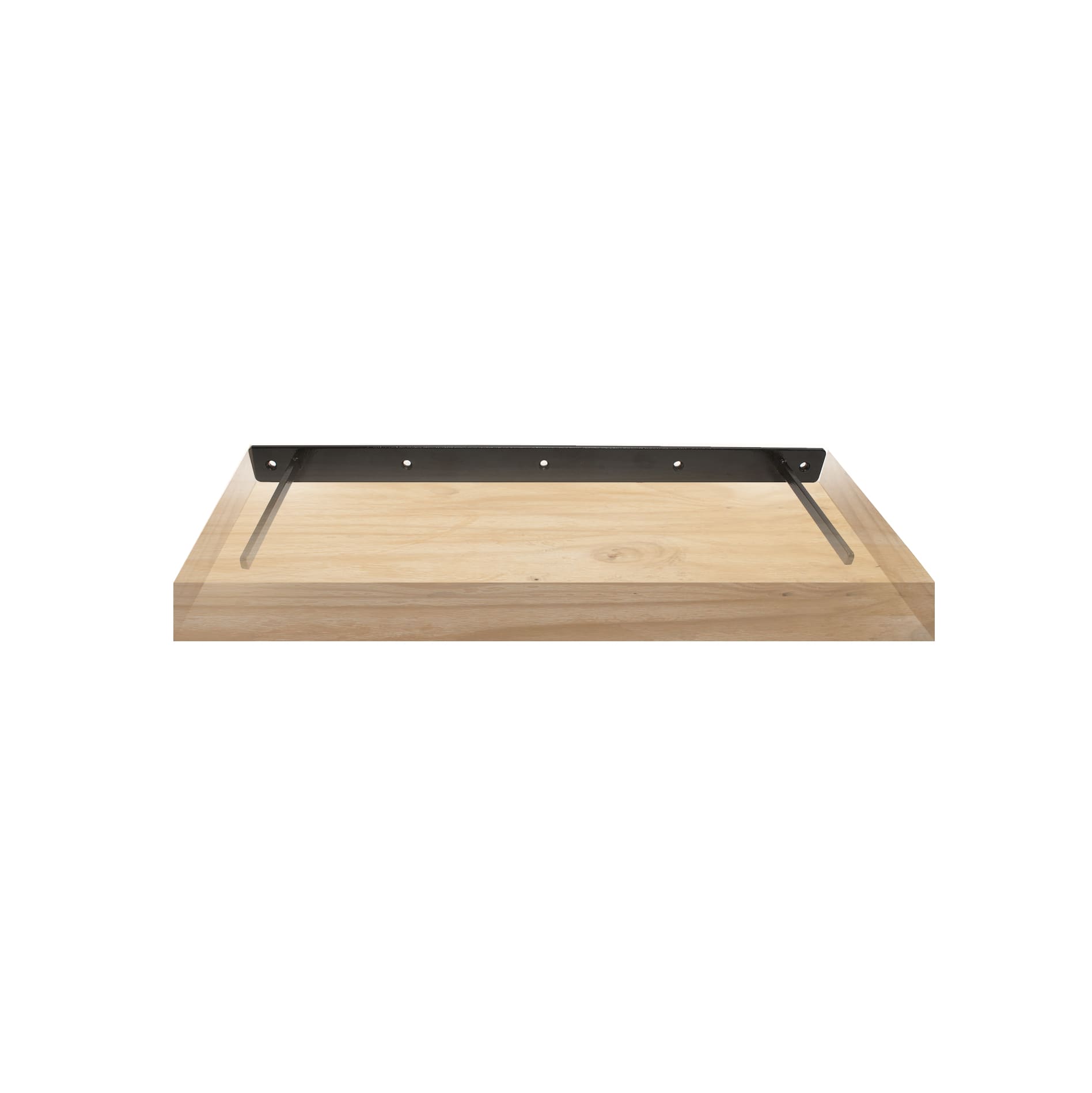 Our heavy duty floating shelf bracket requires the drywall to be removed. This is so the bracket may be mounted directly to the side of a wooden wall stud. Once installed, drywall is put back on the wall so the bracket bar is protruding from the wall. From here, you rest a shelf on top of the bracket. The bracket is exposed, but you don't see a mounted side which makes it "floating".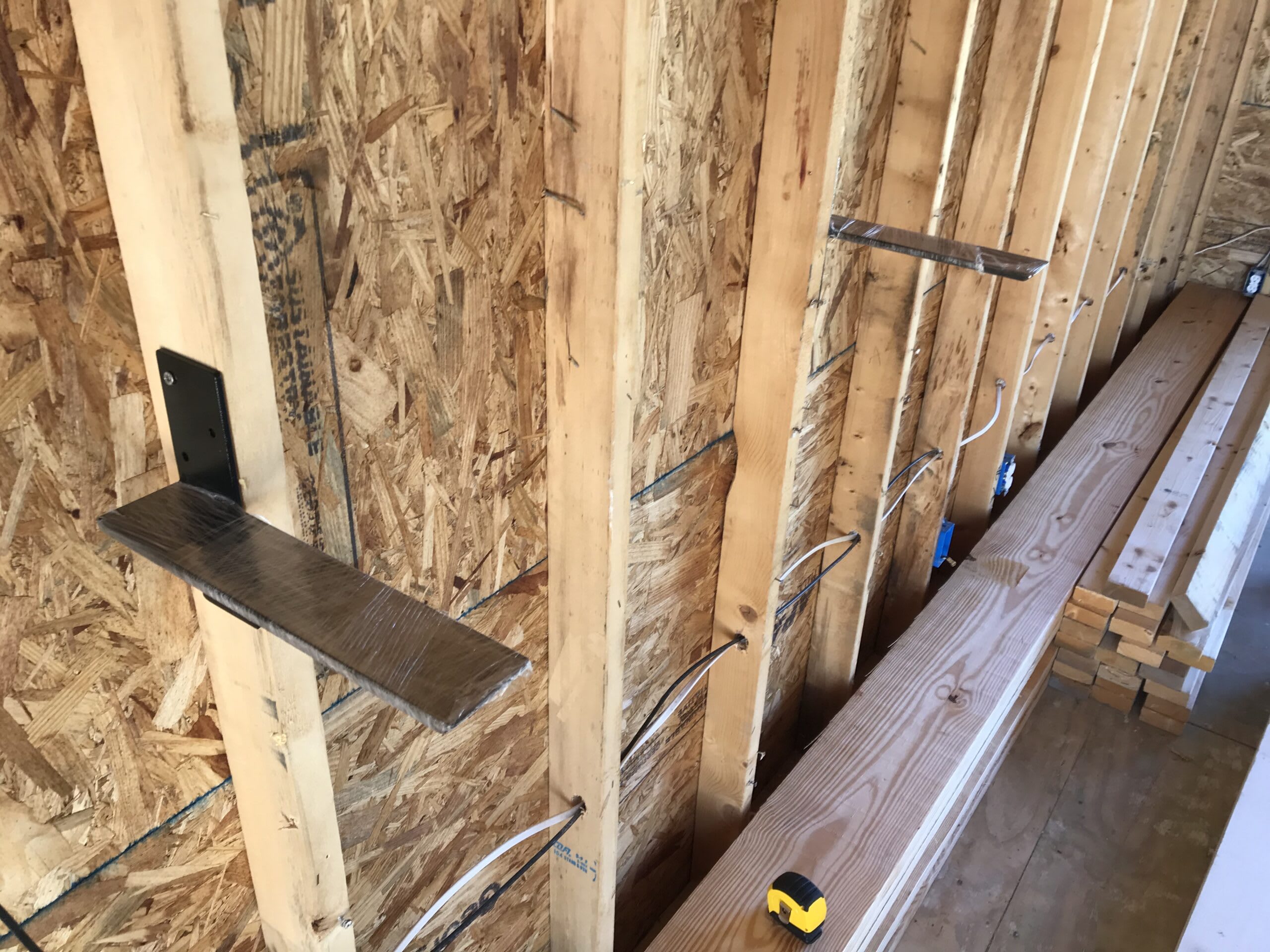 Angle Shelf Brackets
Right Angle Shelf Brackets are a traditional and classic piece of hardware. we have 3 separate types of angle shelf brackets that a perfect for a variety of applications:
Right Angle Bracket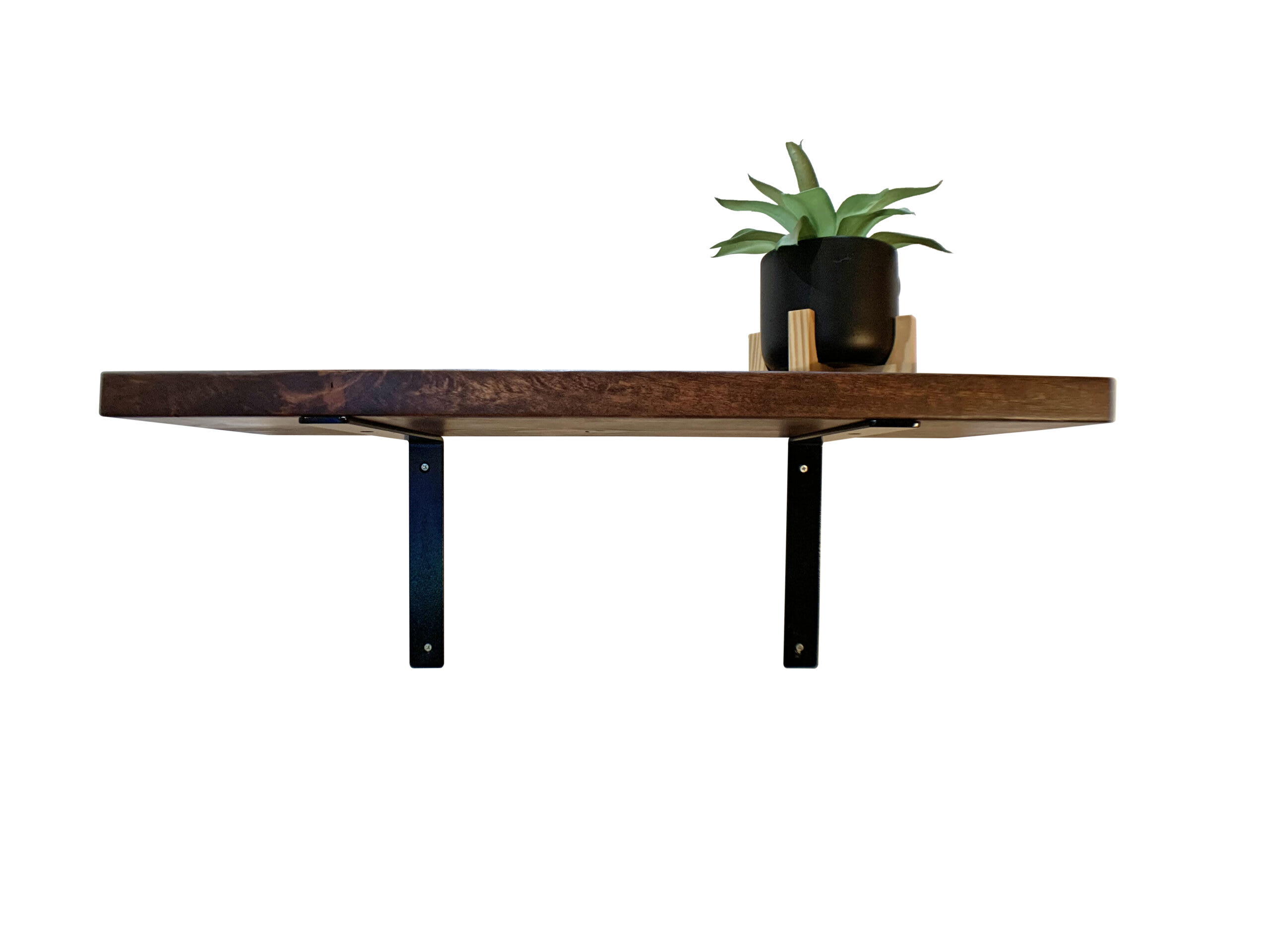 This right angle bracket is a simple L shape. We sell this bracket in a variety of sizes so you're able to apply it to a variety of different types of shelves. This bracket doesn't have to match a shelf perfectly as 1 bracket can fit a variety of different sizes of wooden shelves. This steel bracket is strong design to support a a decent amount of weight.
Lip Shelf Bracket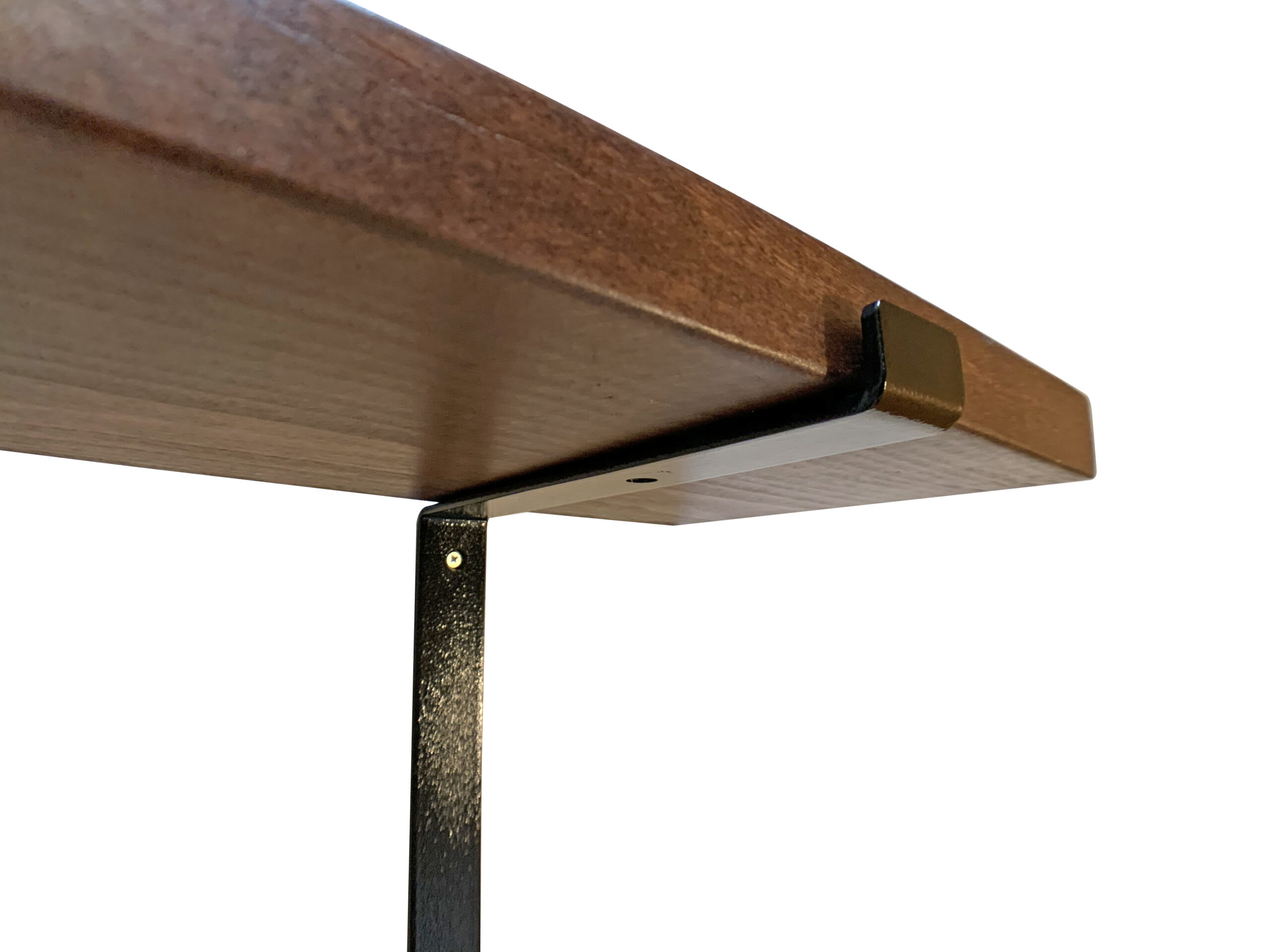 A Lip Shelf Bracket has a mounting plate below the shelf and a lip in front of the shelf when mounted. This mean the shelf needs to match the size of the bracket. This is perfect to secure a shelf safely and it won't fall off. We also have an optional contersunk mounting hole to mount the shelf to the bracket.
Hook Shelf Bracket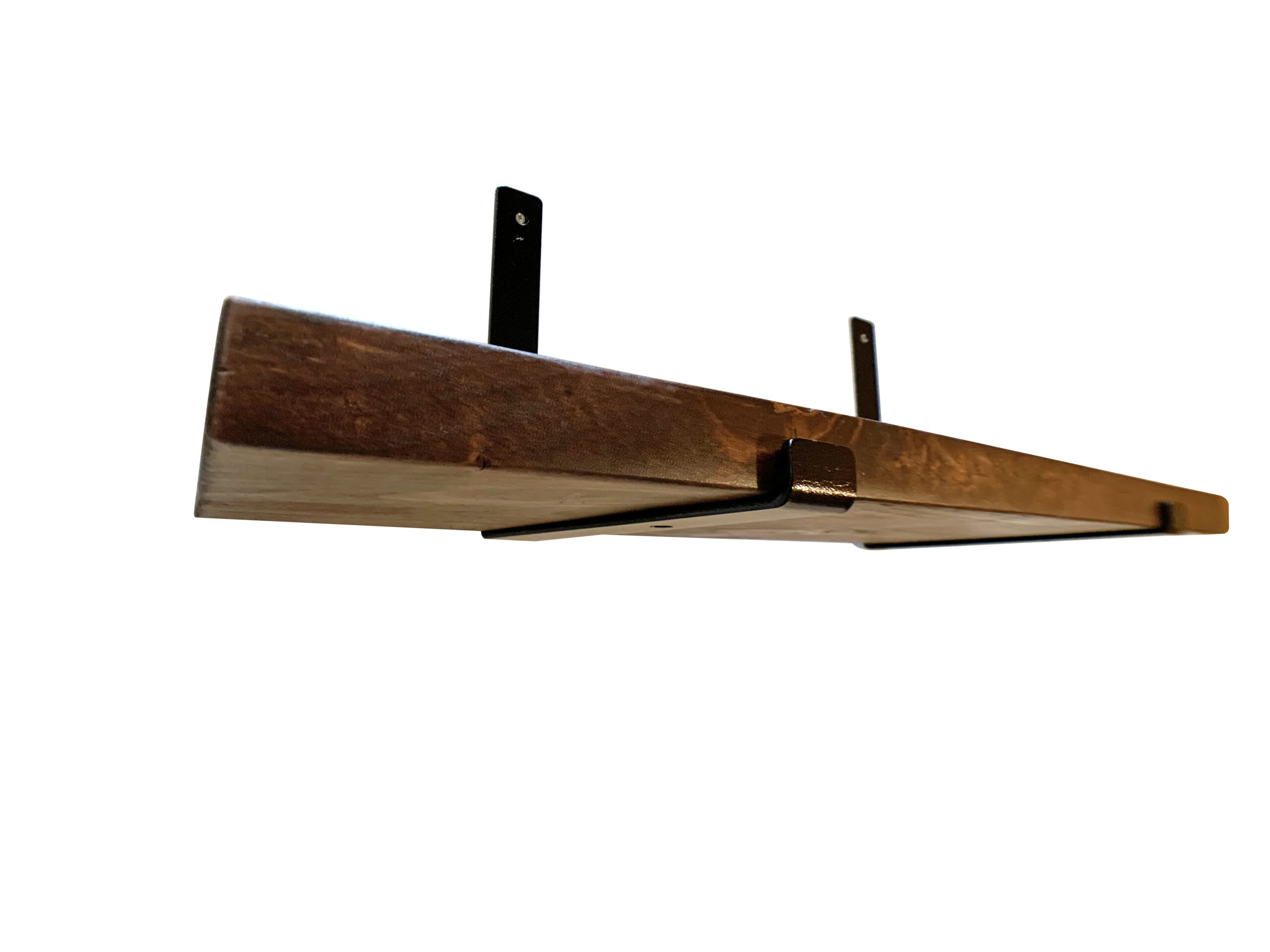 Our Hook Shelf Brackets or J Brackets are in the shape of a large hook. The mounting plate is above the shelf and there is a hook between the front of the shelf and the wall. This is very similar to the lip shelf bracket, but the mounting plate is above the shelf.