Heavy Duty Shelf Brackets – Setup and Installation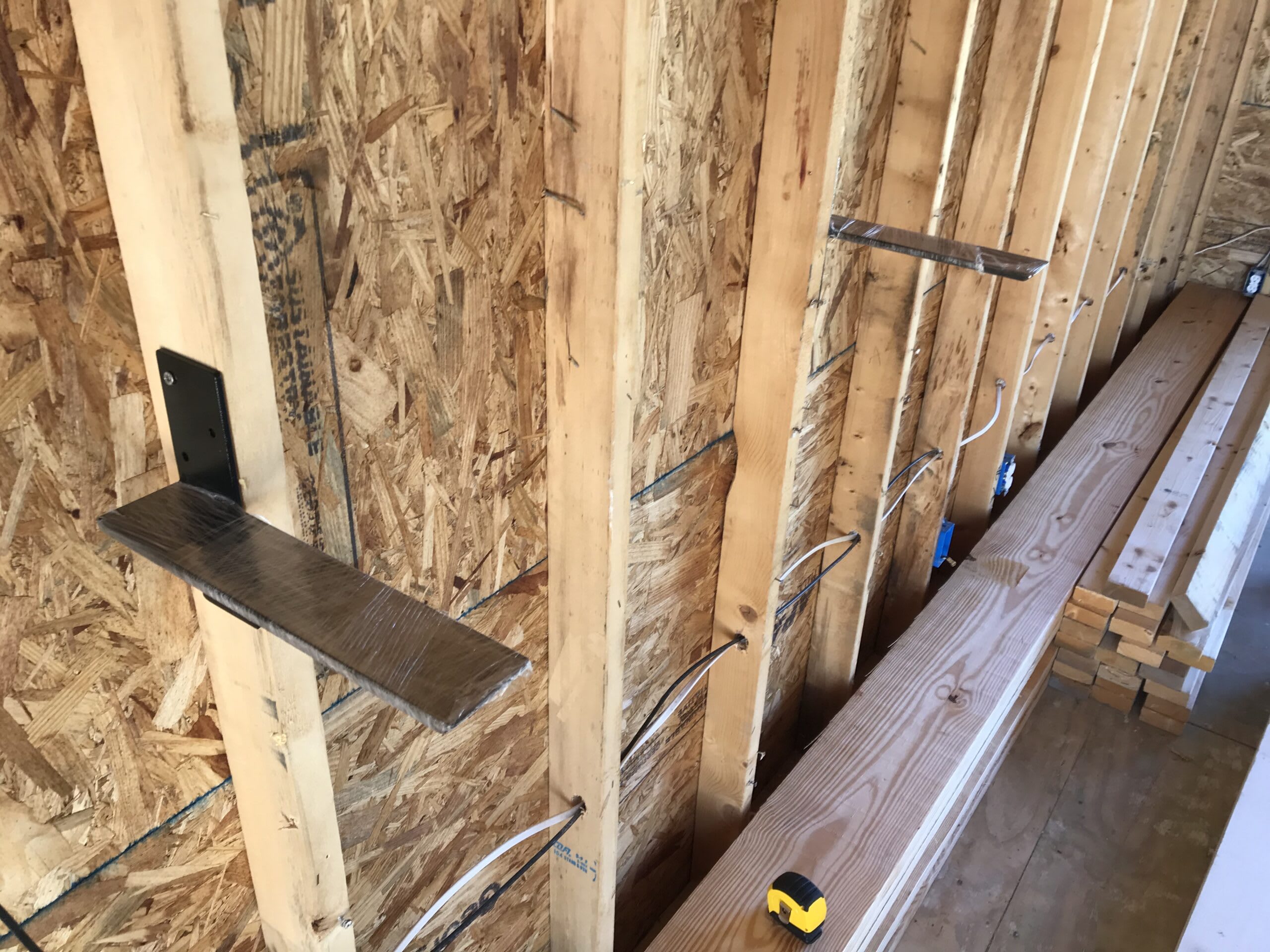 Right On Collection Stud Mounted Shelf Brackets are very unique and extremely useful. This bracket has a high weight capacity and has a "floating" look once installed. The protruding bar as you see above will rest underneath a shelf or whatever it's supporting. They're fantastic for several applications.
Installing Bracket Behind Drywall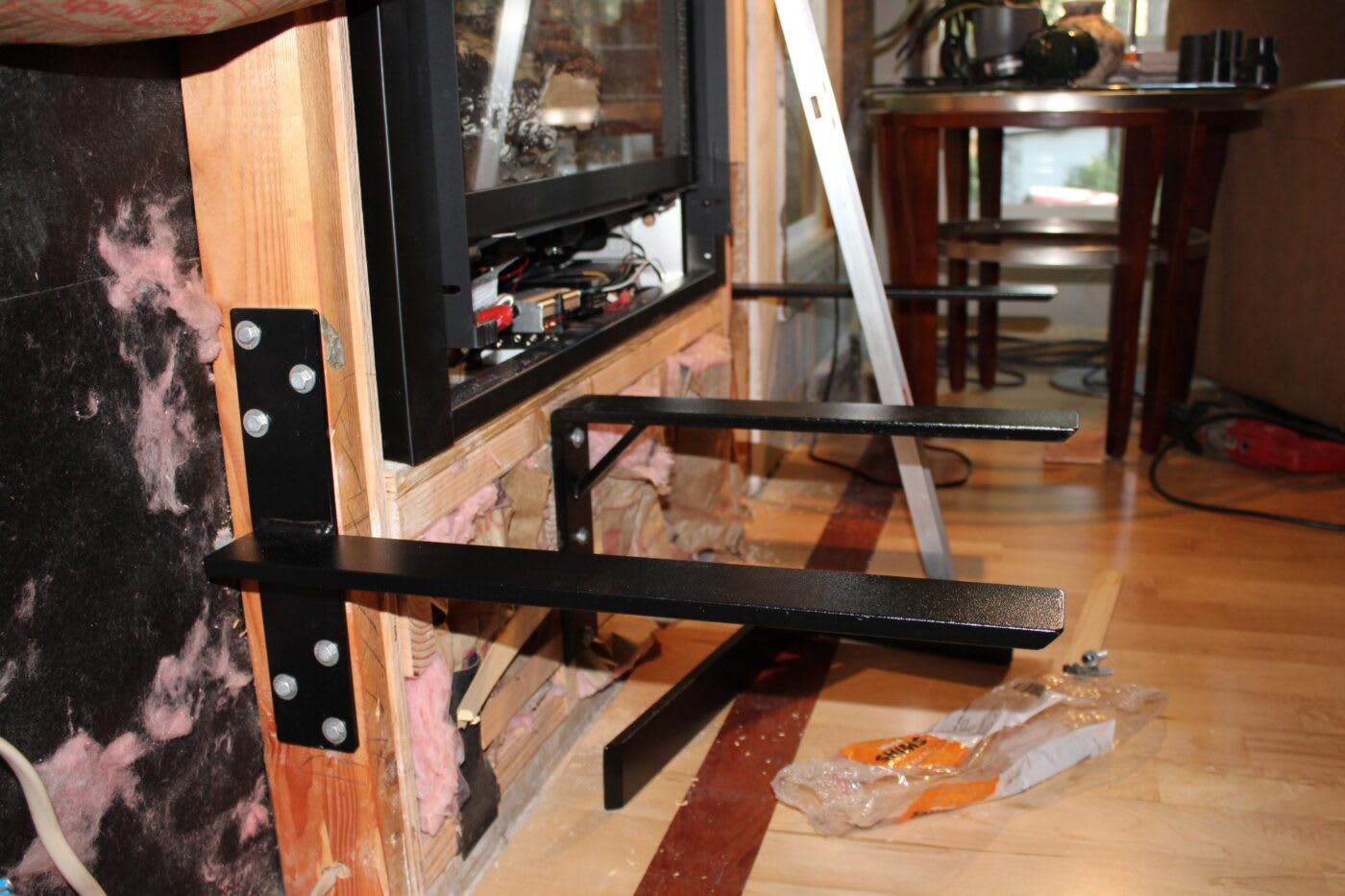 To use this bracket, the drywall needs to be removed from the wall. As seen above, the mounting plate must be attached the side of the wooden wall stud. This can be done with lag bolts or structural screws. There are 6 mounting holes which gives a strong grip to the wall stud. The wooden wall stud will fail before this bracket will.
Installing Drywall Around Shelf Brackets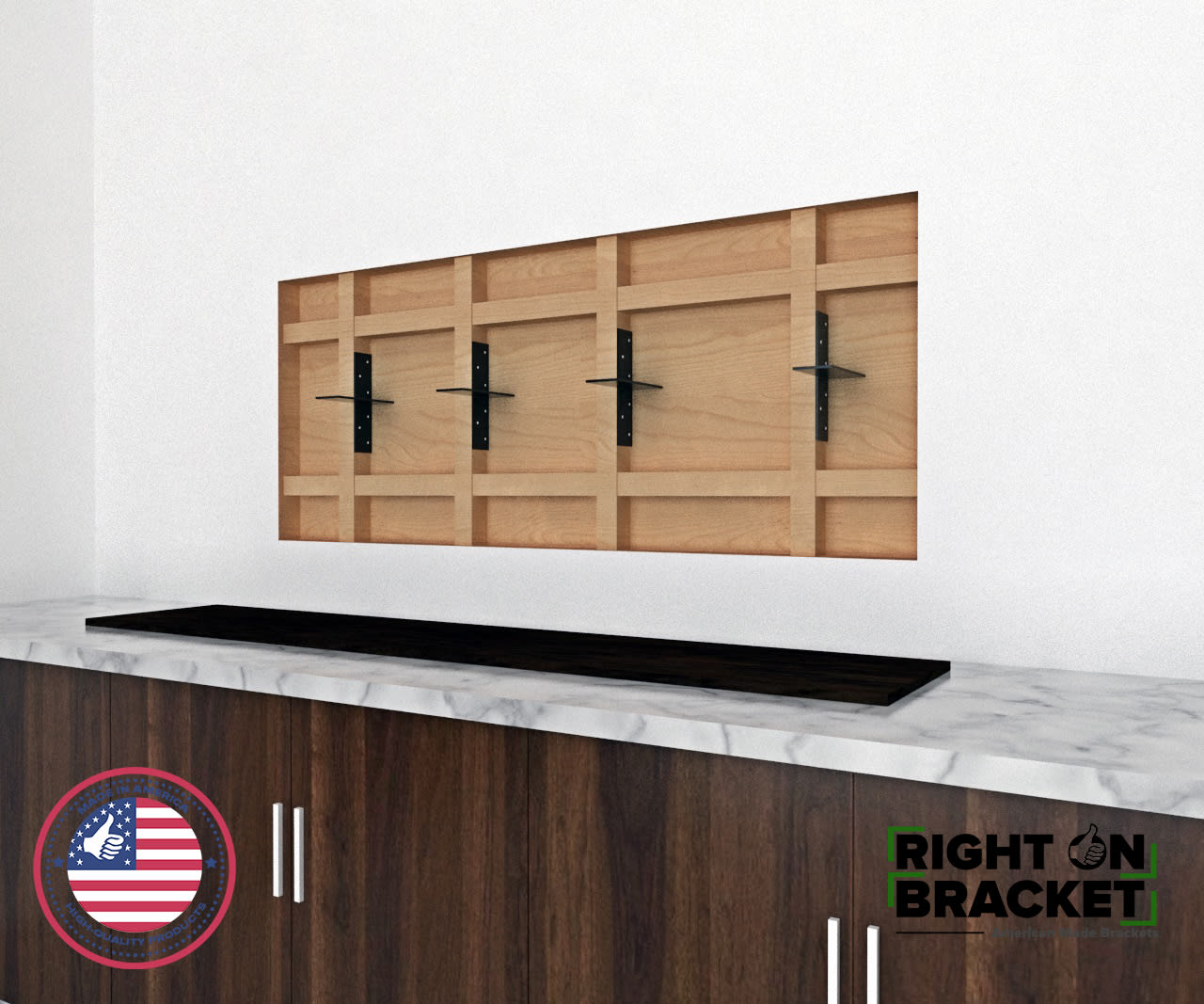 Once all the brackets are installed, new drywall must be installed around them. The simple was is to install your drywall like you normally would, but mark where the brackets will be sticking out of. Cut out a square in the drywall so it easily fits, then fill the excess hole with drywall and plaster. You'll then be able to texture this and won't be able to tell it was once a hole!
Shelf Mounting Holes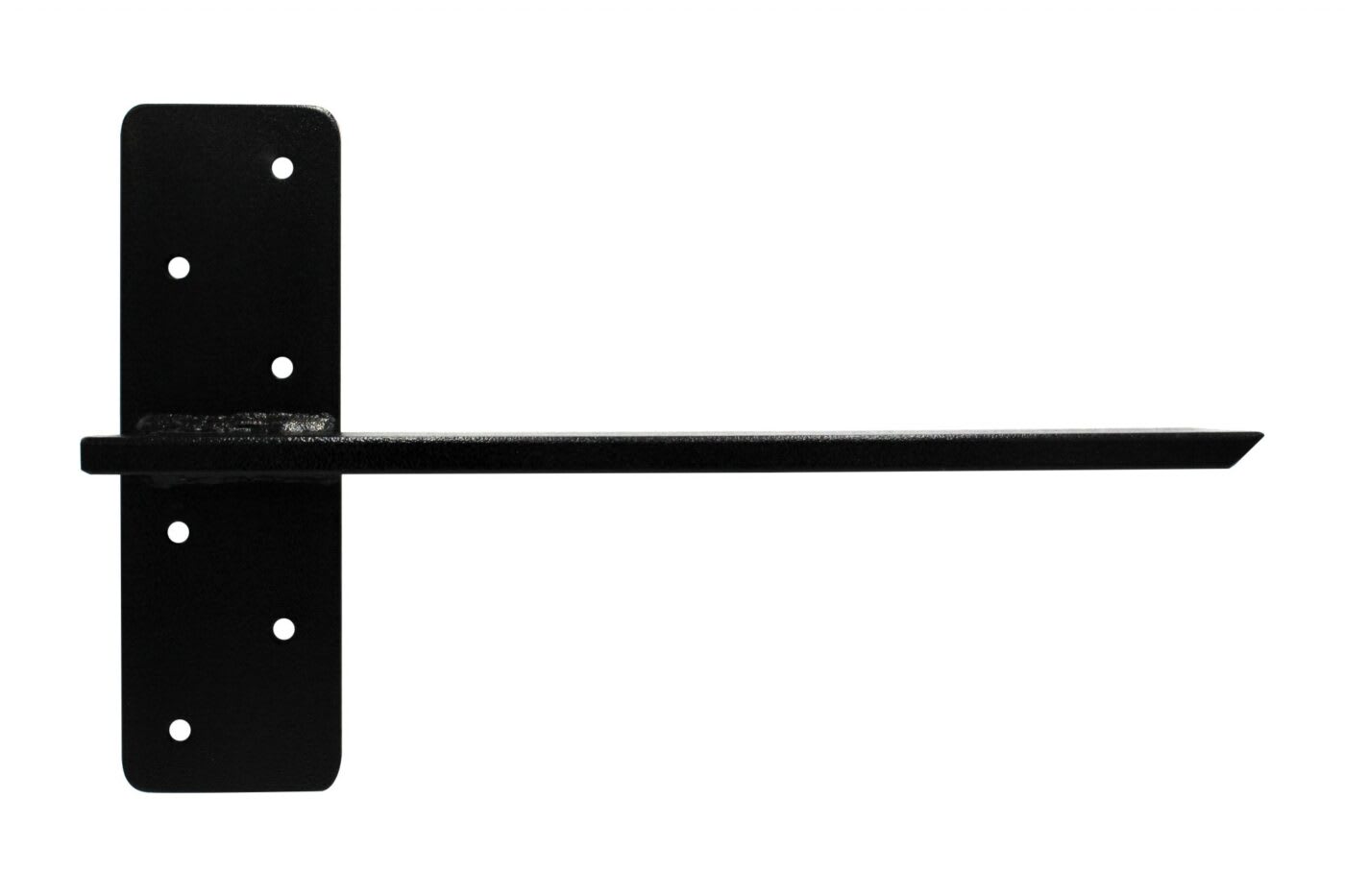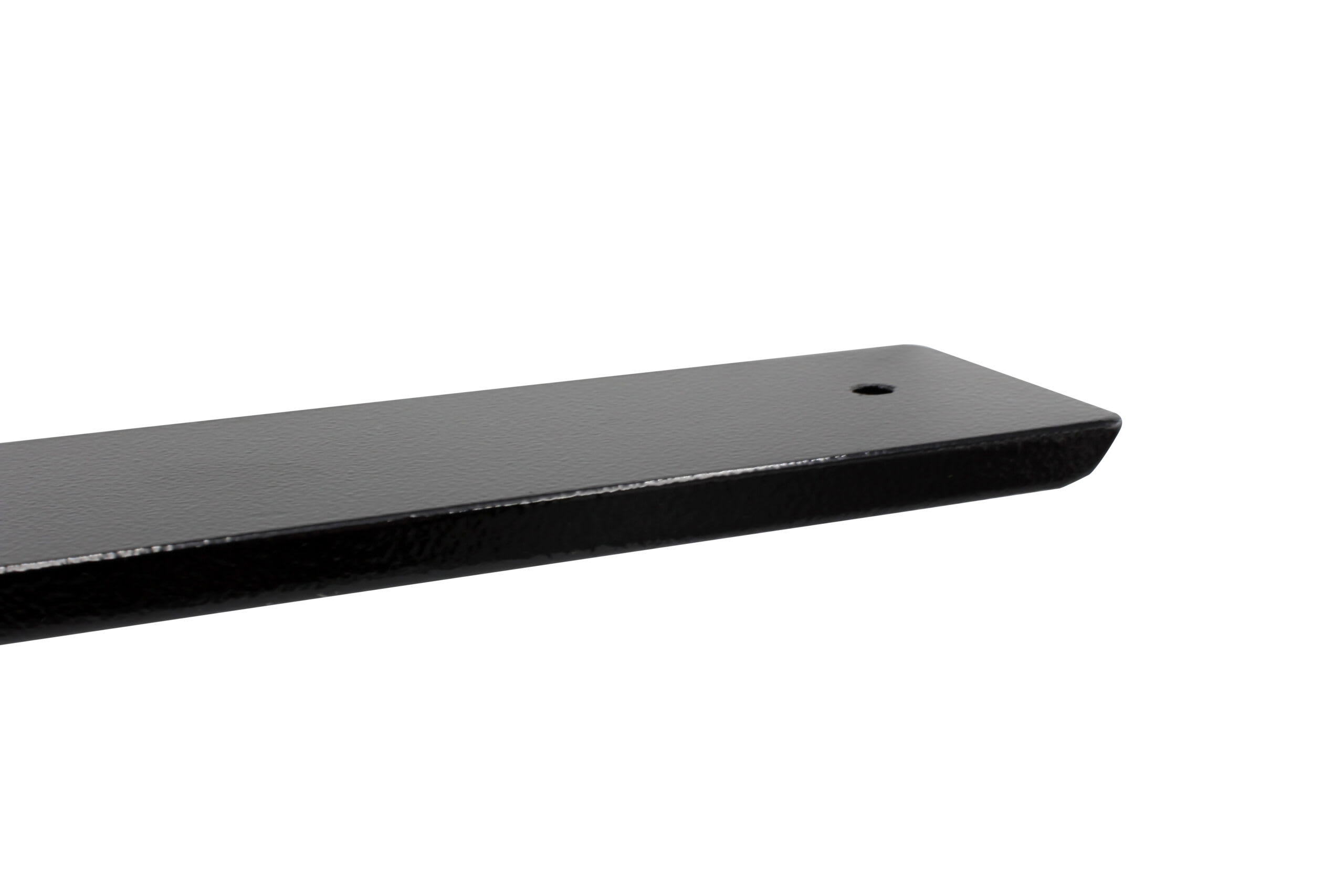 The next step is to install the wooden shelves, but we need to mention our optional shelf mounting holes. If you need the shelf to mount directly to the stud, we have optional countersunk holes on the bottom of the bracket. This allows you to take a small wood screw and screw up into the shelf. All you need is 1 hole and that will be enough to make sure the shelf isn't falling off and it's secure.
Installing Wooden Shelves
Once the drywall is installed, all you should see are flat steel bars protruding from the wall. Now you can lay a shelf, bench, desk, or cabinet on the steel bracket! Once you lay the wood surface on the shelf, you can either use the bracket as support or mount the surface to the bracket explained above.
Floating Shelf Brackets
Once the installation is complete, the finished product will be a hidden bracket that creates a floating shelf. The bracket is barely visible and the shelf will appear to look floating. This looks great in several projects and since it has an extremely high weight capacity, it can be used for a variety of applications.