New Decorative Shelf Brackets
We just came out with new shelving brackets that will fit nearly any home or office! They're easy to install, fit a variety of applications, and create a bold modern look. We spoke with several customers, reviewed similar products, and came out with a couple fantastic products!
All the shelf brackets below are 3/16″ thick and 1/5″ wide. We have several length and height options, depend on what someone needs for their remodeling project.
Lip Shelf Brackets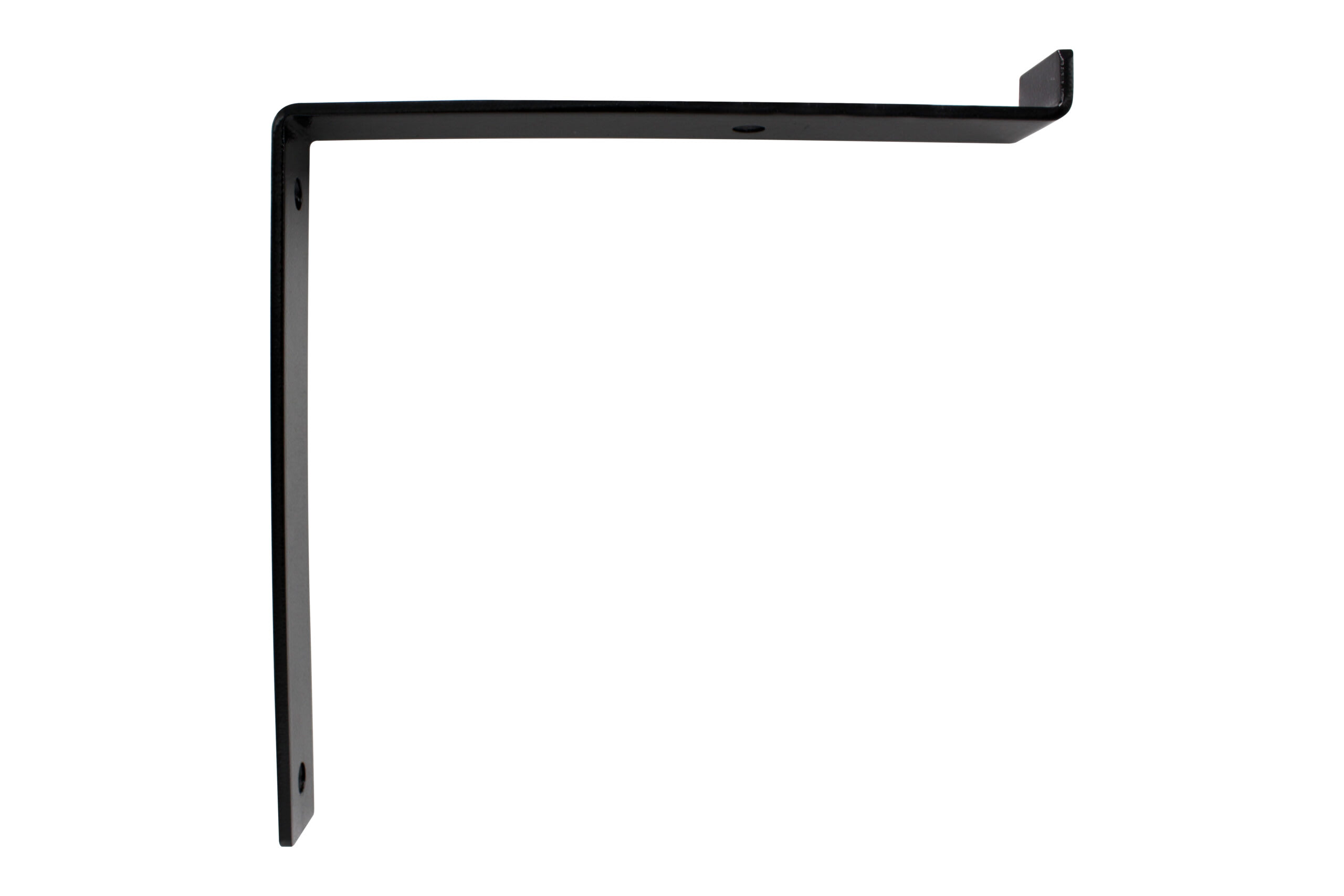 Our Lip Shelf Brackets are a right angle bracket with a 1″ lip on the end . The lip will hold the shelf between the wall and itself. That way it is secure inside of it.
The mounting plate has 2 holes below the shelf. This part of the bracket mounts to the wall. We recommend drilling into wall studs, as the shelf will be significantly stronger. We also put a mounting hole where the shelf lays, so you're able to put a screw inside the shelf, mounting it firmly to the bracket. All holes are countersunk for a flush finish.
Hook Shelf Bracket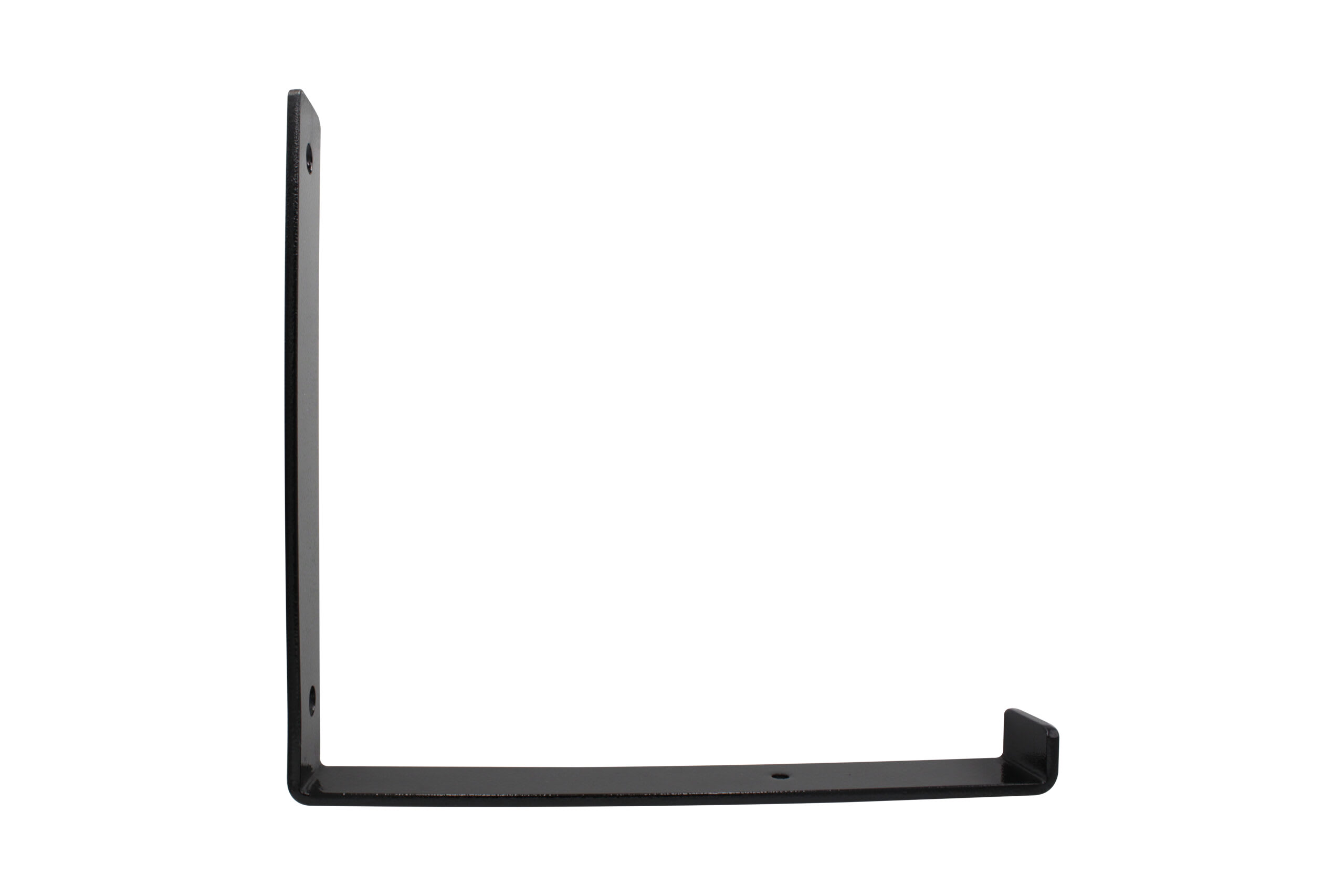 Just like a Lip Shelf Bracket, our Hook Shelf Bracket also had a 1″ lip on the end of the bracket. This modern design will hold the wood shelf snug between itself and the wall. We also have a mounting hole on the bracket for a small screw to hold the shelf down.
The mounting side of the bracket is above where the shelf will be. This creates a "hook" or J Bracket design. This bracket looks great in nearly every setting, including a laundry room, kitchen, bedroom, and mud room.
Traditional L Shelf Bracket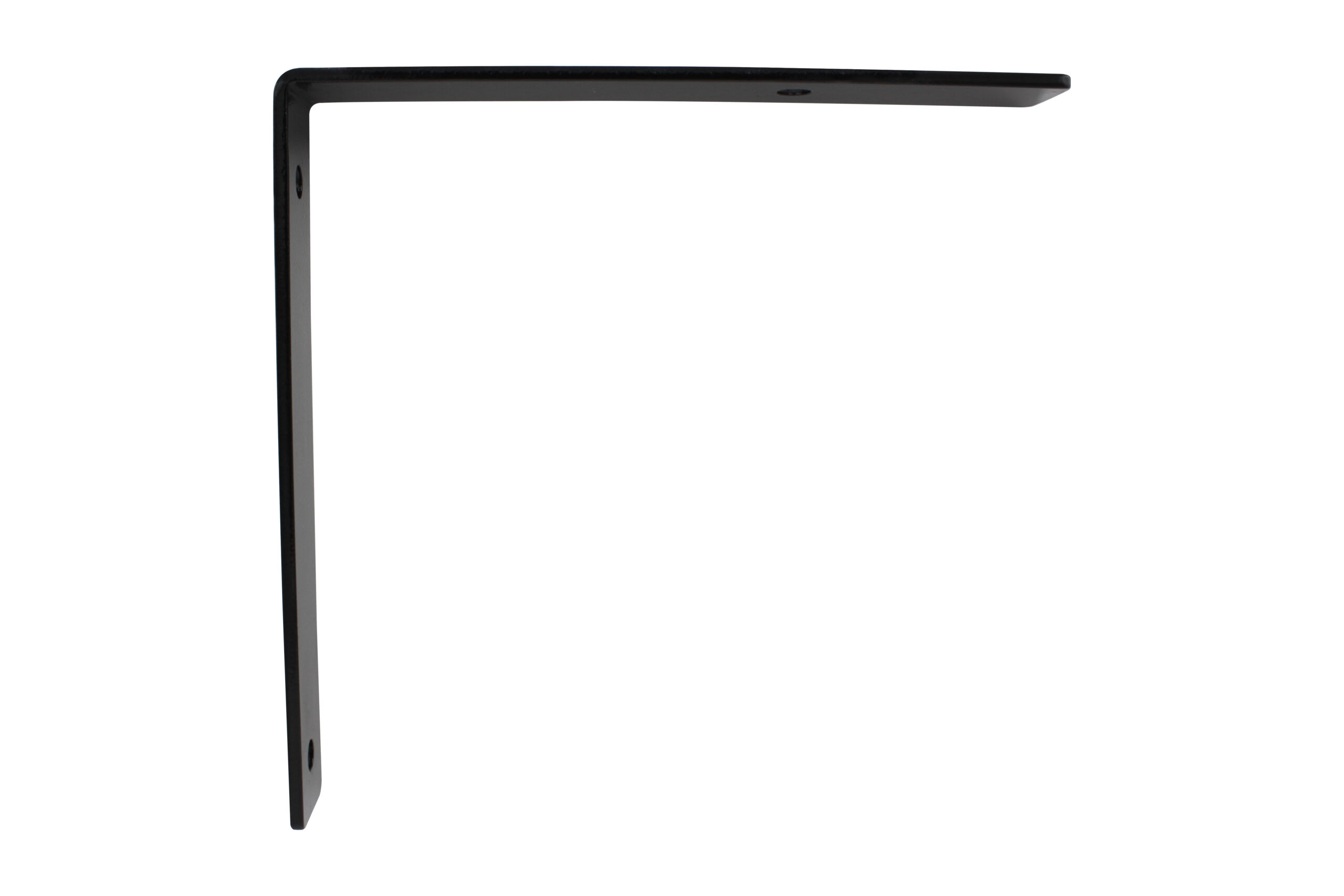 Our classic shelf brackets are perfect for a variety of shelves. Both the Lip and Hook brackets need to have the length match the depth of the shelf. A traditional L bracket gives you a few inches of play, as there's no lip. For example, you can have a 8″ long bracket support a 10″ shelf just fine.
Since this bracket doesn't have a lip securing the wood shelf, this makes the mounting hole going into the shelf even more important. You can put a small 1″ screw into the shelf locking it down to the bracket. This will prevent the shelf from falling injuring someone or damaging any goods.
Metal Shelf Brackets
If you need a pair of metal shelf brackets, look no further than Right On Collection! We have a variety of different models and sizes perfect for your next project!